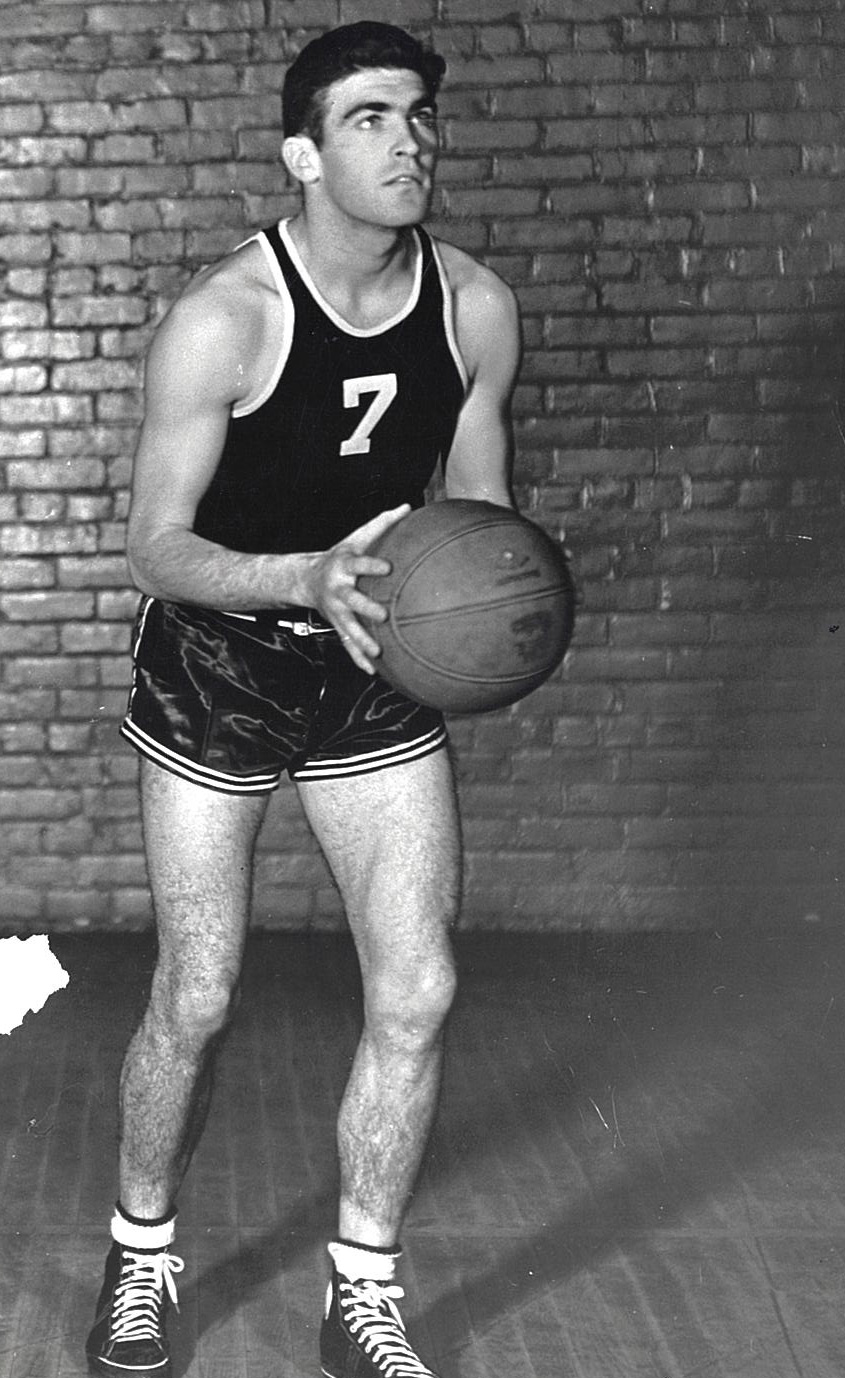 Bob Donnelly personified the phrase student-athlete during his undergraduate years at the University of Connecticut from 1937-41.
A native of Branford, Conn., he was a varsity athletic star in two sports, serving as captain of both the 1940 football team and the 1940-41 basketball team before graduating in 1941. As a senior captain of the 1940-41 basketball team, Donnelly led the Huskies to a 14-2 record, including ending his career with 10-consecutive victories.
After a six-year career in the Army Air Corps, where he rose the rank of major, Donnelly earned a law degree from Ohio State in 1950.
He then launched a distinguished professional career as a highly-respected attorney. Donnelly retired as a partner in the law firm of Iddings, Jeffrey and Donnelly in Dayton, Ohio after 29 years.
A long-time major benefactor of the UConn Division of Athletics, Donnelly's generosity helped create the J. Robert Donnelly Husky Heritage Sports Museum. He also established endowments for the J. Robert Donnelly Basketball and Football Scholarships at his alma mater. In 1994, The UConn Club bestowed its highest honor on Donnelly, awarding him the Red O'Neill Award, that is given to former Husky student-athletes who have gone on to distinguish themselves in their chosen careers.
Donnelly passed away September 26, 2005. His wife M.J. (Mary Jane), who was also passionate about the Huskies, passed away on February 10, 2018.